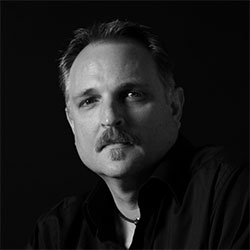 David Jensen
President, Creative Director
Innovative. Collaborative. Slightly irreverent. These words describe David Jensen, the creative force behind JDA. Dave has spent the last 25 years taking JDA to the forefront of digital marketing and retail-ready design. His ability to articulate marketing goals and insights into ground-breaking creative make JDA the first choice with a growing roster of clients, from startups to Fortune 500 brands.
In his personal life and his professional life, Dave has a longstanding passion for consumer electronics. Early on, Dave championed digital design and the Apple platform to go beyond what was possible with traditional design tools, evolving the agency naturally from a focus on print media to today's omnichannel media.
That nimble thinking keeps JDA pushing forward and ensures that great ideas translate into great execution. In fact, it inspires some of his best work: "There's always more than one way to solve a problem—I get to re-invent the wheel every day."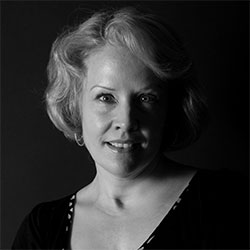 Patty Jensen
Vice President, Account Services
A unique mix of creative and business acumen make Patty Jensen a natural for leading the business at JDA. Since 1993, she's earned a reputation for outstanding client service and built the agency from a small boutique to a well-respected design resource. Her ability to stay on budget, mine consumer research, and drive projects that reach beyond the brief are just a few of the reasons clients tend to stay with JDA.
Prior to joining JDA, Patty excelled in a variety of management roles, including leading software launch teams and merchandising consumer electronics in multiple channels. There she developed a strong brand focus and appreciation for consistency.
Her experience on both the client and agency side offer expertise across consumer touchpoints, but she admits that she's most passionate about packaging and implementing consumer insights. Known for her style, humor, and a tendency to sneak dogs into the office, Patty brings energy and commitment to every project.